Google Maps Local Optimisation
Google Local Optimisation
Creating and optimising your Google MyBusiness (previously Google Maps) listing is a great way to help local customers find your business. They can quickly access important information like your address, opening hours, and even call your business directly from their mobile phone. This should be included as part of your digital marketing strategy.
When you create a quality Google MyBusiness listing, you create new business opportunities across all of Google's products. This includes bringing you closer to the top in Google searches and having a Google map with directions to your store appear when someone searches for your products or services.
So what's involved in creating a successful listing?
There is no way to "trick" Google's systems & the best way to get results is to focus on creating a quality listing & content.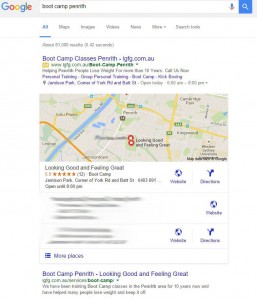 Make sure your business information is complete and correct.
You want to make sure that the progress bar within your Google MyBusiness listing is at 100%. This means entering your business name, address, phone number, website information, opening hours, pictures and a detailed description. You should also encourage your customers to create reviews.
To create your Google MyBusiness listing go to google.com/mybusiness
Netpresence Australia can help your business succeed online. We provide a full range of online solutions to get your business found by the clients that you want.
We work closely with you, to develop a successful online strategy, tailored to suit your business & your business plan.