Professional Google AdWords Management Sydney
Let us help you succeed online
More Traffic, More enquiries & More Sales
Lower click costs
Start Optimising your Google Advertising Today!
Netpresence Australia is one of the longest established Google Advertising Agencies in Sydney.
We started in 1997 & have become one of Sydney's most reputable Google Advertising Agencies & have managed Google AdWords campaigns for some of Sydney's most reputable companies.
We have over 15 years experience in online strategy & development.
We are Google Certified partners at the highest level & are regarded as one of the top tier agencies in Sydney.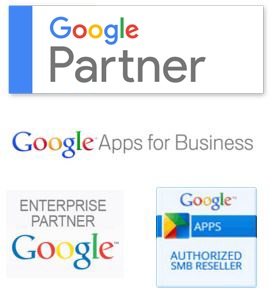 What does this mean for you?

• Highly Tuned Google AdWords Campaigns based on your Business Goals
• Ideally Targeted Advertising
• Lower Click Costs
• Better Return on Investment
In simple terms, this means that we know what we are doing.
Increase your leads, revenue & ROI with professional Google AdWords Management.
Google AdWords Management is a core part of our business & not just a product add-on.
Our management systems has been developed & fine-tuned over the years to create a highly successful product to help Australian business succeed online.
Our PPC account managers are highly trained professionals that have all undergone Google AdWords Management training & are Google Certified Individuals.
We use Google Analytics data to drive further success from your Google Advertising.
We analyse your website statistics to help you make the most from your online presence & help determine where issues lie within your website & provide recommendations to increase conversions.
Our Google AdWords Management System
We continually monitor & optimise your Google Advertising campaign to ensure the desired position for your ads & best results for your budget.
Optimise your Google Advertising within your budget
Keyword Strategy & Selection
Improve your keyword quality
Optimise your ranking position for maximum ROI
Split testing Ad Texts for best results
Monthly Reporting with Recommendations
Conversion Tracking & Goal Analysis
We are always contactable by email or phone
As per our requirements as an official Google Partner in Sydney please take the time to review Google's "Working with Third-Parties." Policy